Product Introduction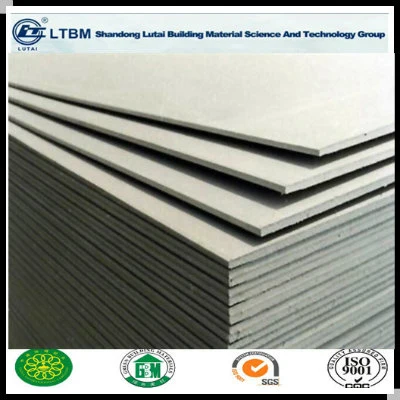 Lutai Fiber Cement Board is a stable performance and light weight building&decoration board used cement as major and natural fiber reninforced,with the process of pulping,emulsion,forming,pressing,autoclaving,drying and surface treatment,The color is gray.With the sanding surface,thickness uniformity is better and grain is clearer.And because of the cement ,the strength is higher ,and wayerproof performance is much better.So fiber cement board is the highest quality product in the domestic and foreign building materials market.
Product Specifications
Size: 1200*2400mm 1220*2440mm 1200*3000mm 1220*3000 other size as you need
Thickness: 5-20mm
Material:cement,quartz sand,imported wood pulp,
Fire-proof Rate:A1 class incombustible(GB8624-2012)
Density: 1.2-1.3g/cm3.
Water content: ≤12%.
Swelling rate: ≤0.25%.
Thermal shrinkage: ≤0.5%.
Anti-bending strength: ≥12MPA.
Radioactivity:Standard of GB6566-2010(Class - A Decoration Materials)


Product Characteristics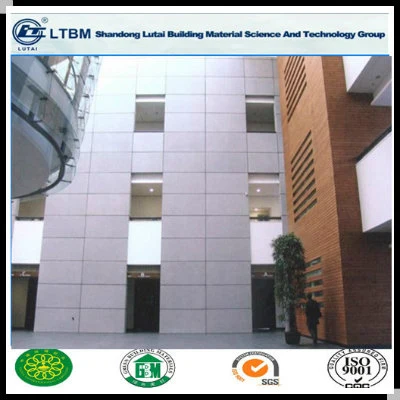 1.Green
2.Water-proof,dram-proof
3.Fire-proof
4.Sound insulation&absorption
5.Light-weigh&high-strength
6.Antisepsis&Anti-moth
7.Non-deformation
8.Long time use age
9.Heat insulation
10.Easy processing,faster working


Product Comparison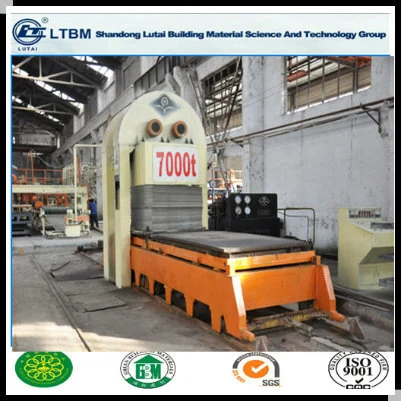 | | | | | |
| --- | --- | --- | --- | --- |
| Item | Fiber cement board | Gypsum Plaster Board | MagnesiumBoard | TKBoard(Glass Fiber Cment Board) |
| Raw Material | Cement ,Quartz Sand,Organic/Inorfil Cellulose Fiber | Gypsum,Paper | Magnesium Oxide,Magnesium Chloride | C-Glass,Short Mineral wool,Low Alkali Portland |
| Anti-Bending Strength(Mpa) | >12 | 4-5 | <12 | 6-8 |
| Fire-proof Rate | A-class incombustible(GB8624-1997) | Non-Flammable | Incombustible | Incombustible |
| Incombustibility(min) | >240 | 60 | 50 | 70 |
| Damp-proof Rate | After wetting, the strengthdrops by 20-40%,recovers by 100% after dryness | Distortion after wetting,beyond retrieve | Distortion after wetting,beyond retrieve | Distortion after wetting,beyond retrieve |
| Use Age | Used for many years | sagging because of absorbing the Moisture in the air,short lifetime | Sagging because of absorbing the Moisture in the air,short lifetime | Distortion after wetting,beyond retrieve, short lifetime |

Product Classification
1.Calcium Silicate Board

2.Fiber Cement Board

3.Wood Grain Extrtior Wall Cladding

4.Colored Cement Board

5.UV Florocarbon Paint Board

6. Printing Ceiling Series

7.Figured Ceiling Series

8 .Acoustic Ceiling Series

9.Paint Free Board

10.100%Non-asbestos Exterior Wall Cladding

11.80# 120#Sanding Exterior Wall Cladding

12.Sandwich Plate



Company Profile

Our company is outstanding in the furious market because of our concept of "Honest and Credit

is base, co-operation and co-profitable". We will do our best to offer better products and

service to the market and make contribution for the development of Chinese environmentally-

friendly material field.


Recommended Applications
Interior dry wall decoration board.
Interior wall after painting and coating.
Building partition board,suspended ceiling tiles
Fire rating requirement of partition wall and ceiling
Exterior wall cladding,roof lining board,ligtweight grouting wall panel
Project Cases
1.The Bird's Nest Beijing

2.Nigeria airport renovation

3.Ulan Bator College of Finance and economics

4. Logis Hotel Atlantis Dubai
Contact Me Immediately

Tel:+86-151-6989-9484