Product Introduction



Calcium Silicate Board is made of sand, fiber, cement and etc. It is 100% asbestos-free or any other harmful substances. It is a ECO-friendly building material.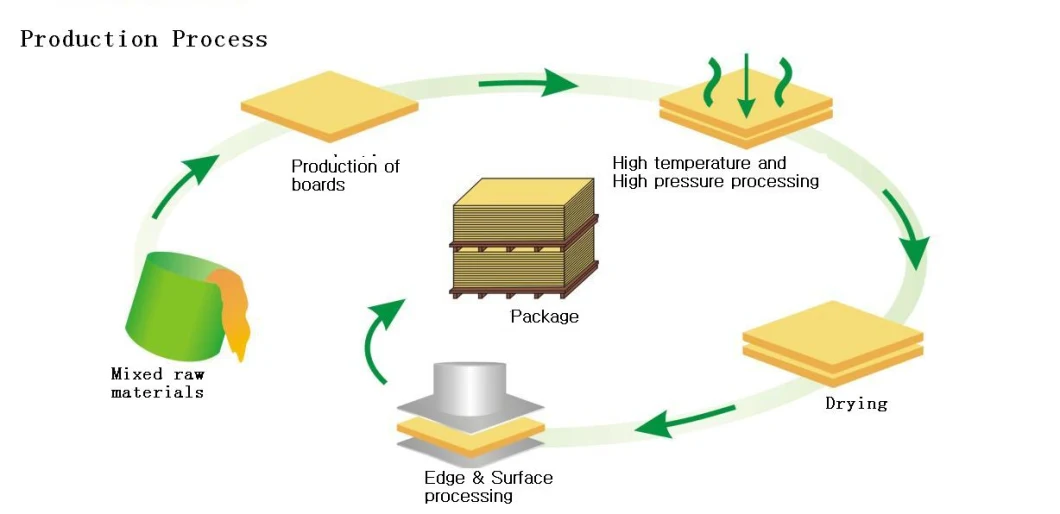 Because the boards through high pressure & high temperature drying and others special processing. Therefor its has good fire resistance, moisture resistance, insect resistance, not easy to deform, high strength, light weight, easy to cut and etc.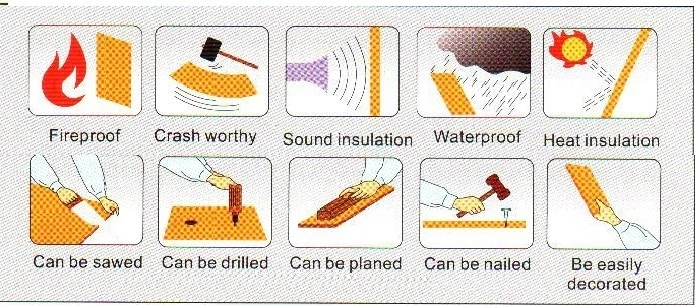 The boards can be matched with many types of profiles to make lots of different ceiling and partition/wall systems. Such as office buildings, residential buildings, commercial buildings, schools, airports, railway stations, research institutions, cinemas, hospitals, gyms and KTV rooms, etc.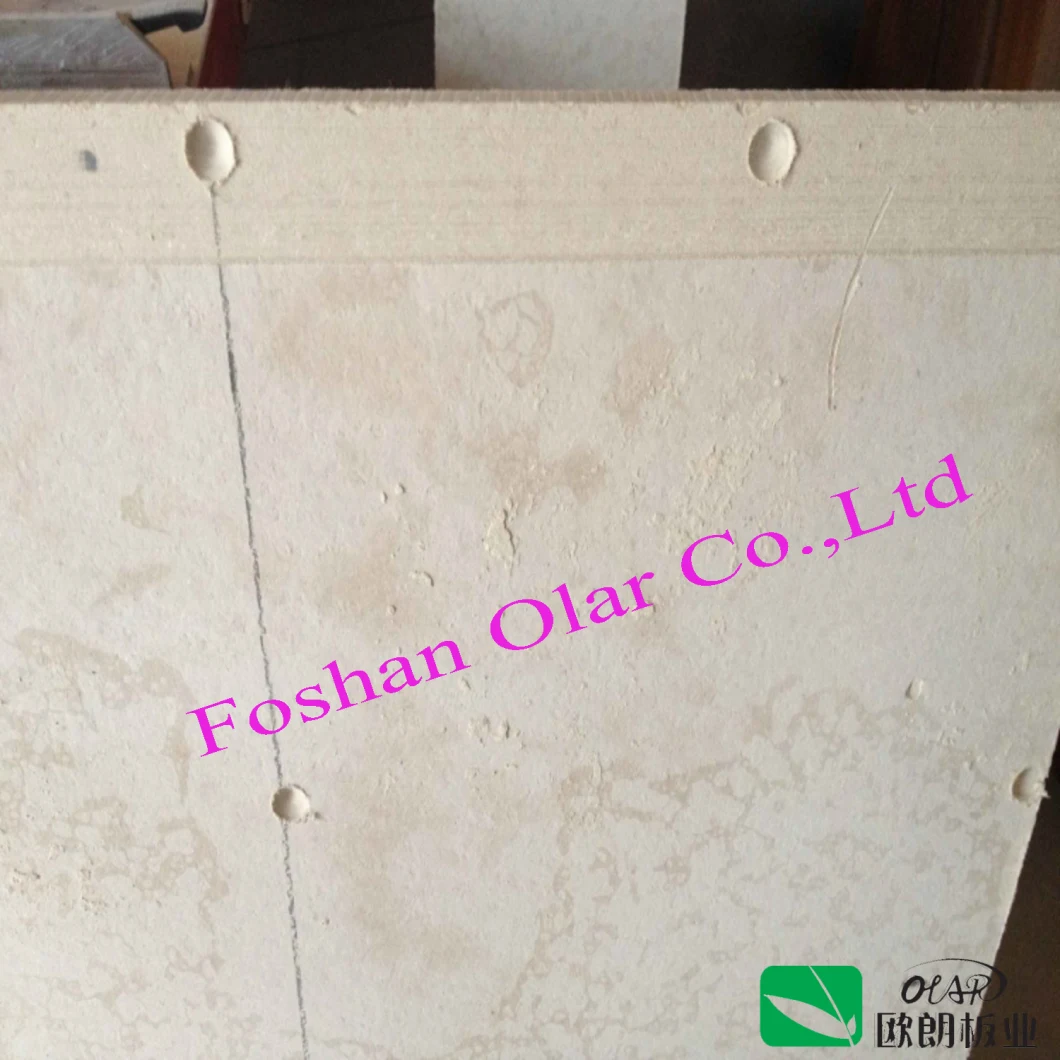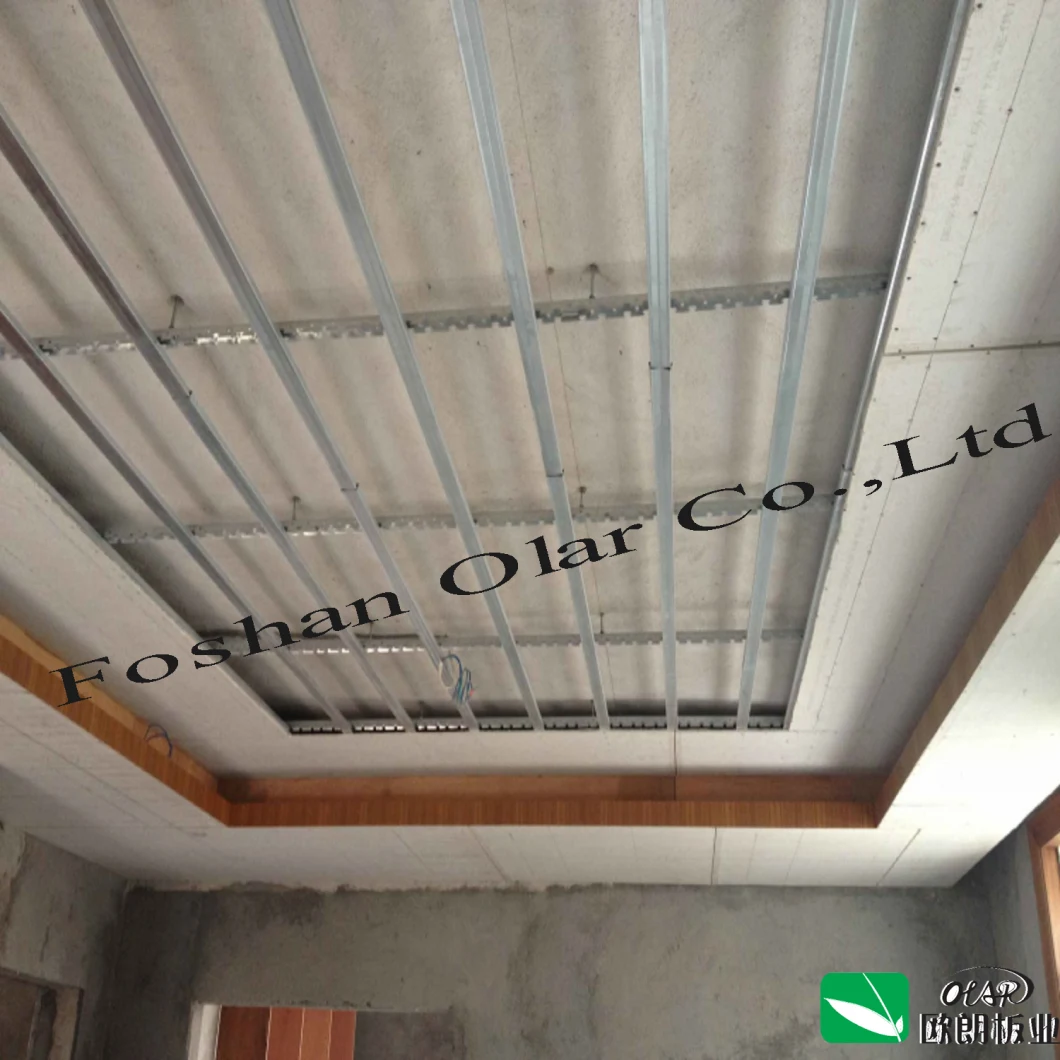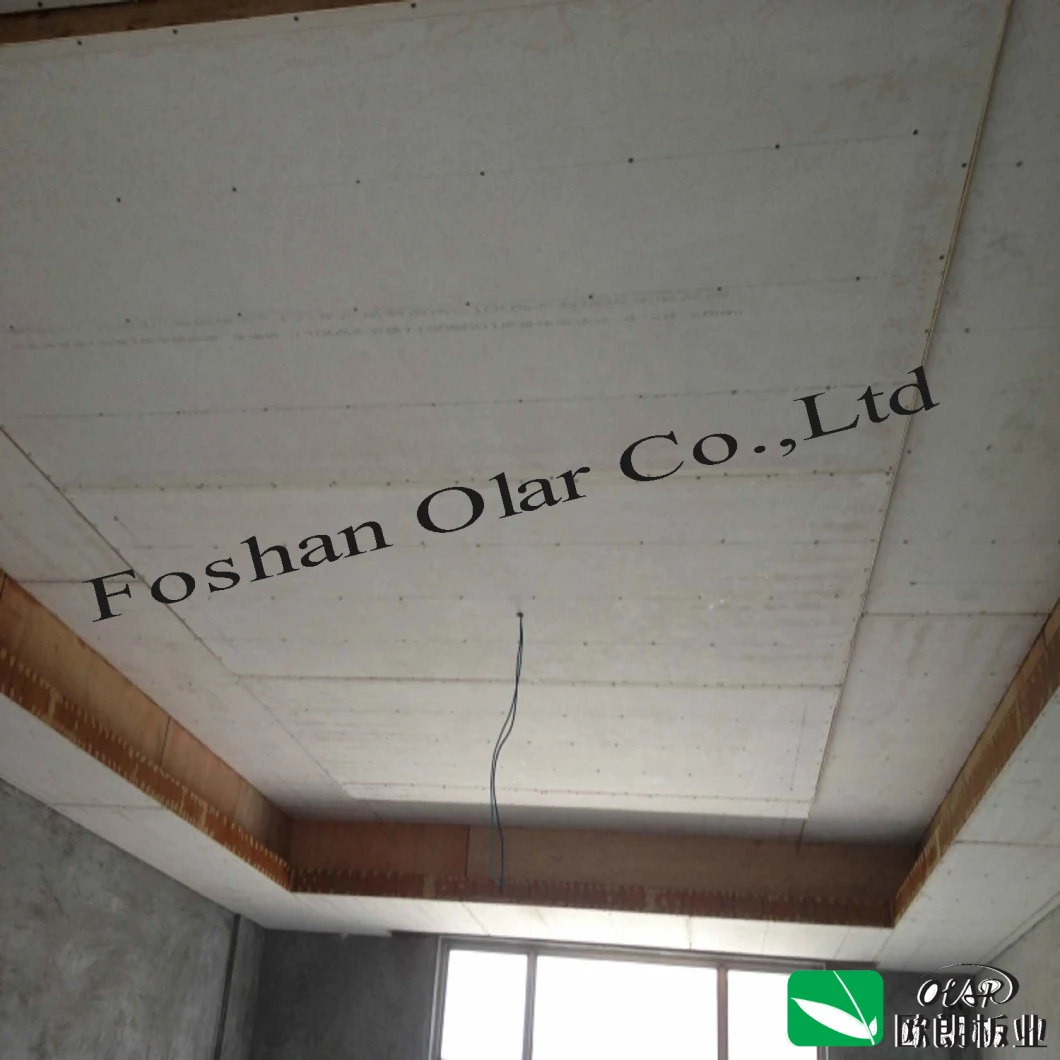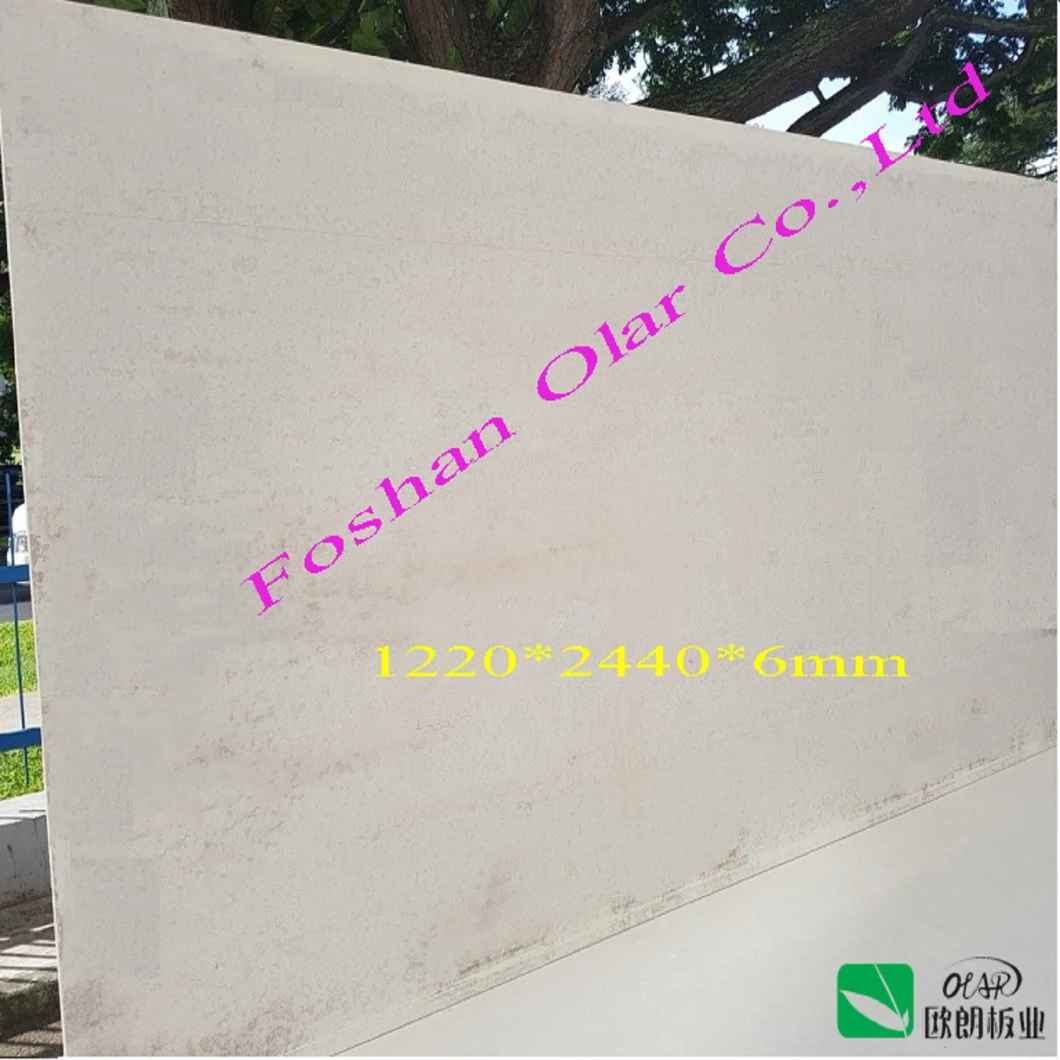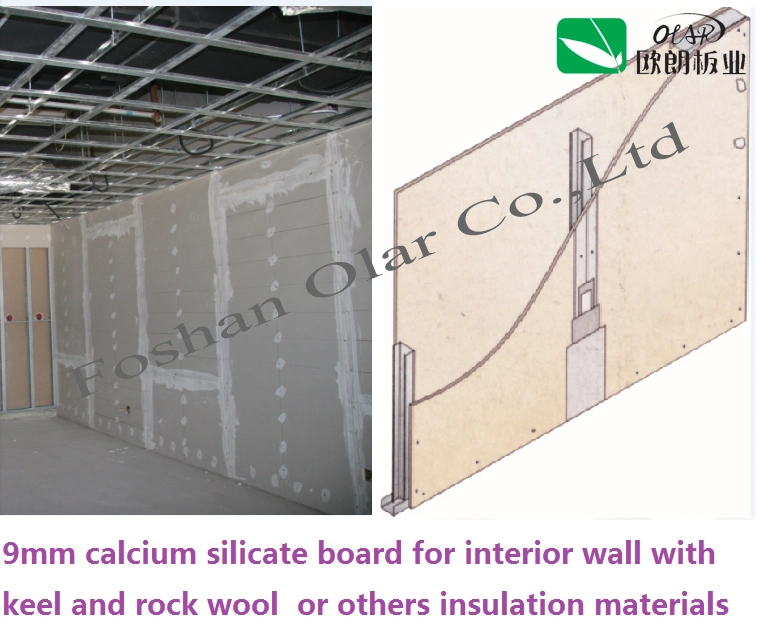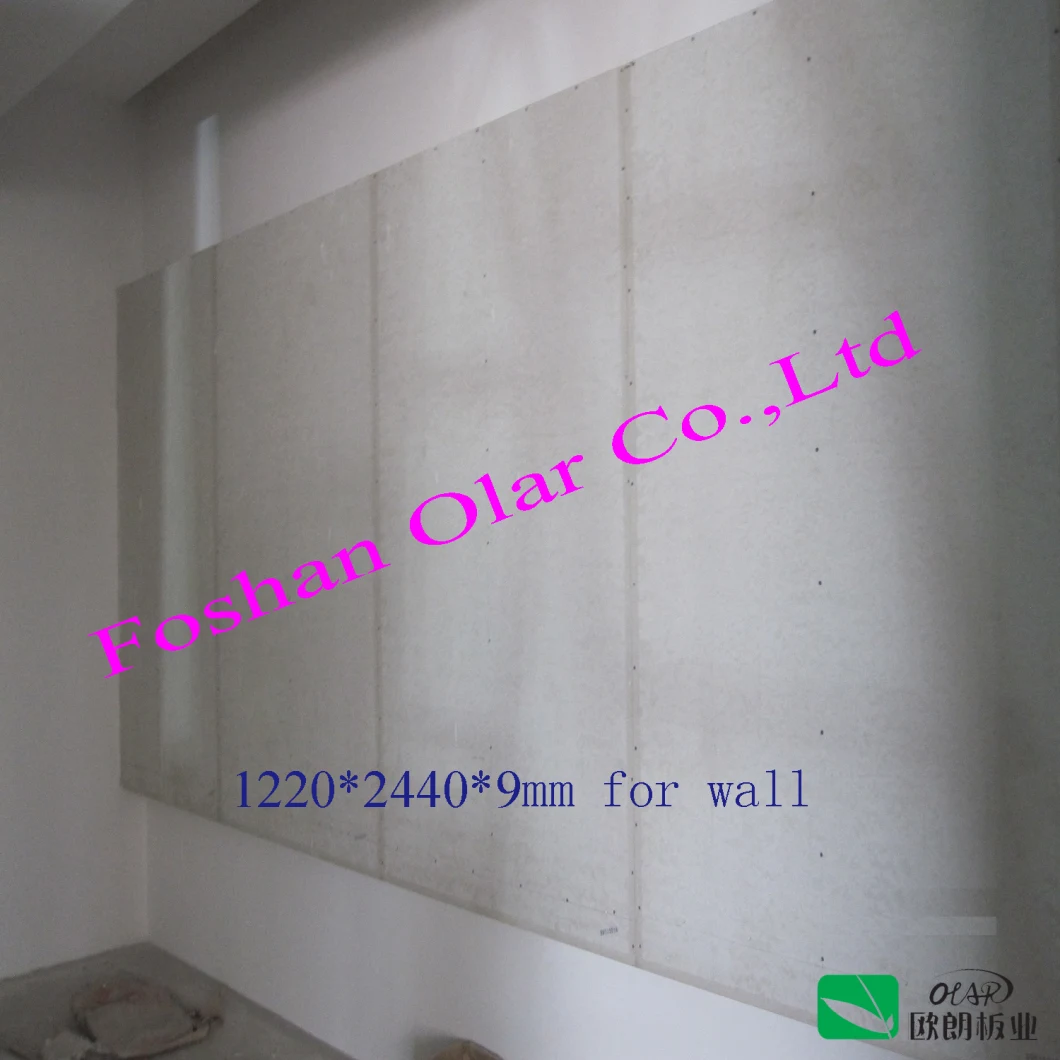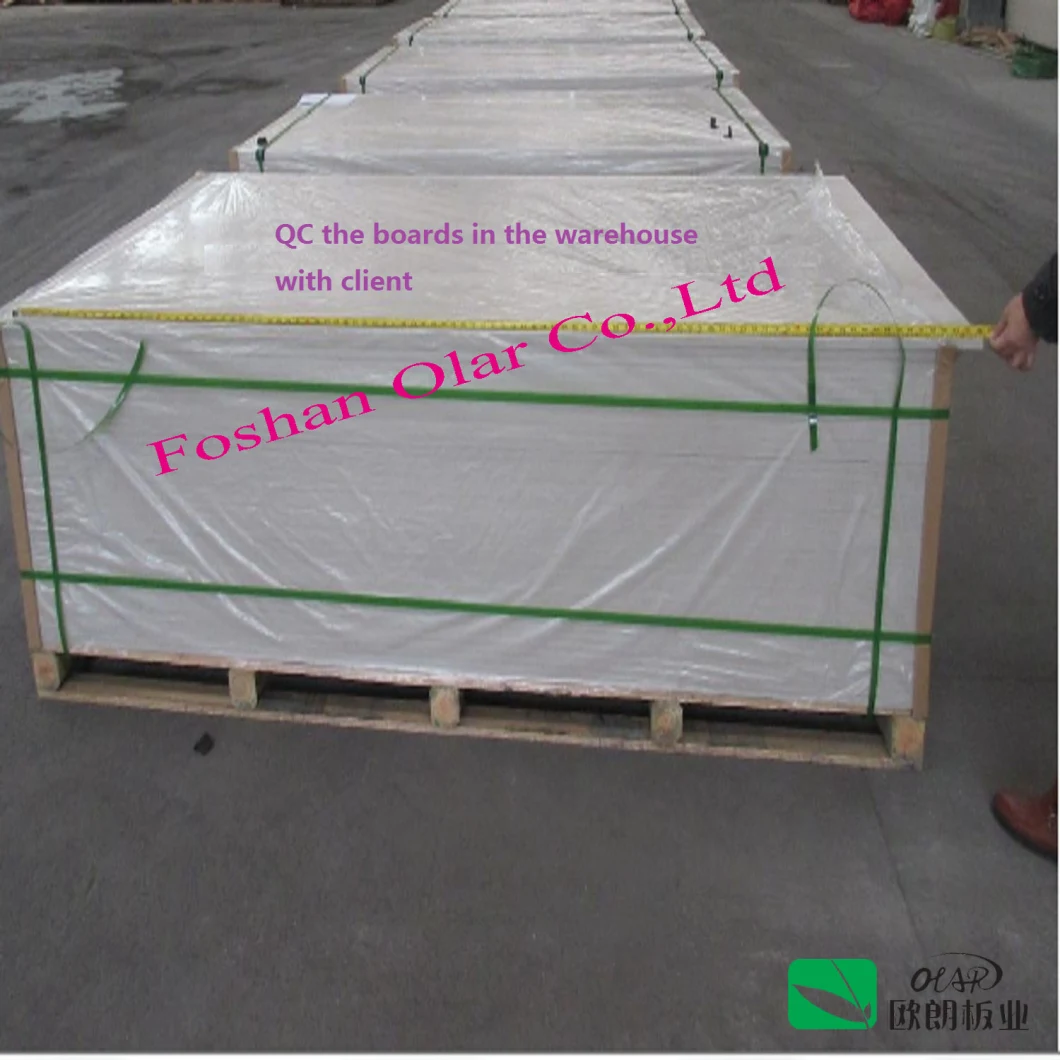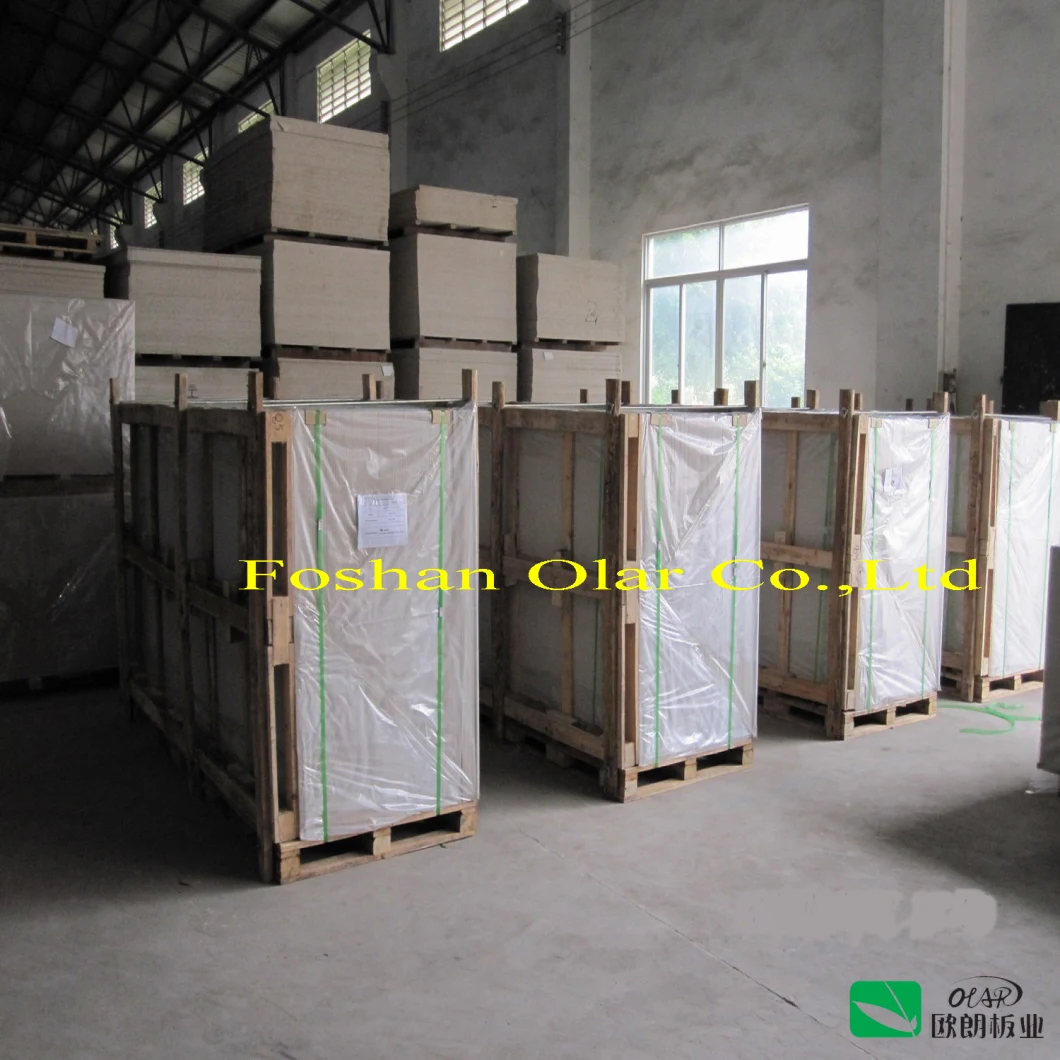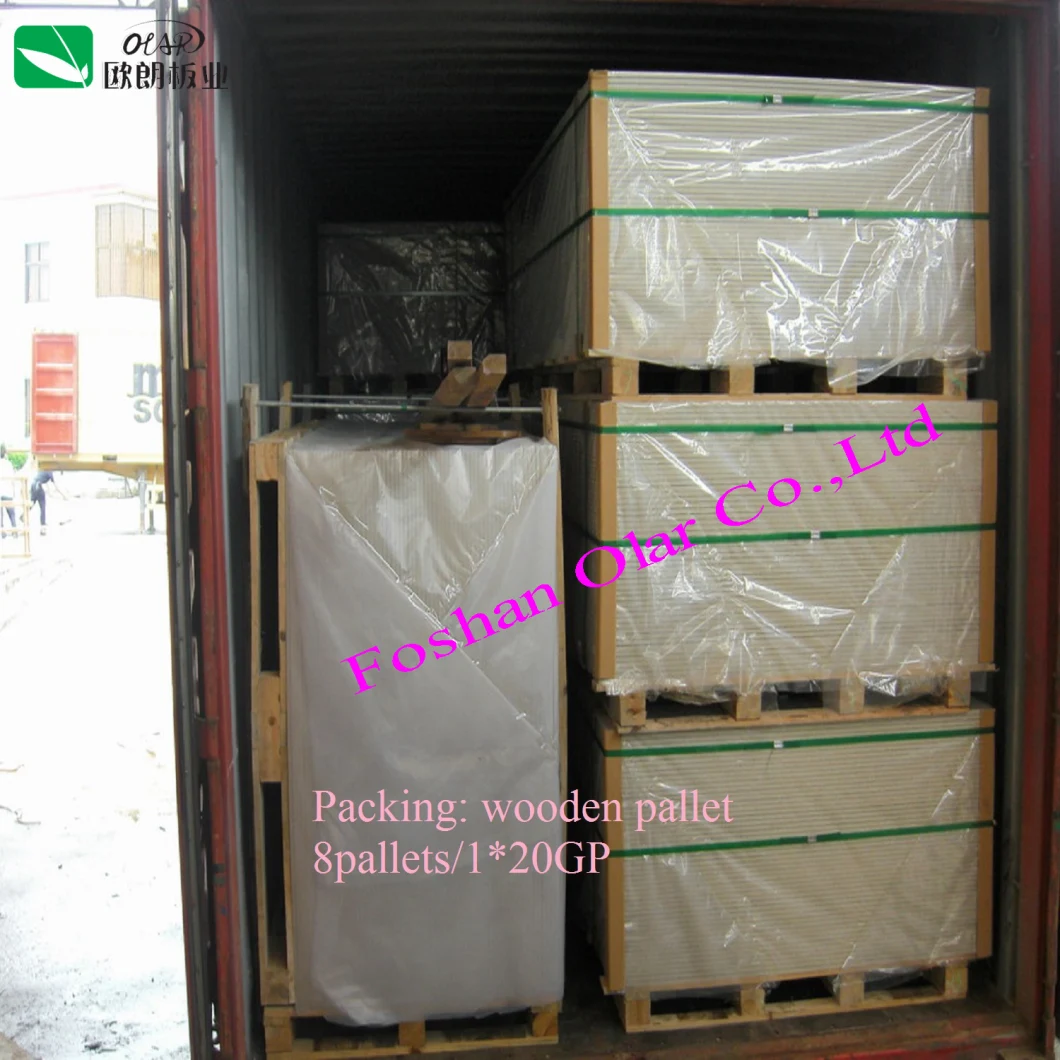 Our certificate:
We have ISO 14001:2015, ISO 9001:2015, BS EN 12467:2012+A2:2018 and China Environmental Labeling Products Certificates, etc.
Calcium Silicate Board Detail Description
Product Name

Caclium Silicate Board without Asbestos

Brand

OLAR

Raw Material

Wood Fiber, Cement, Sand, Mica and etc.

Specification

Standard Specification: 1200/1220*2400/2440*3.5~15mm
Tolerance: Length / Width: ±3mm; Thickness ±0.3mm;
Edge Squareness<=3mm/m;
Diagonal Difference:<=4mm

Appearance

Surface :Un-sanded / sanded;
Edge: Square/Recessed

Physical Property

Density (Medium Density): 1200~1300kg/m3;
Bending Strength: Cross: 10-12Mpa; Parallel:6~8Mpa;
Moisture Movement:<=0.25%;
Water Absorption: 35~38%;
Thermal Conductivity: <=0.25w/(m.k)
Non-combustibility: GB8624-2006 Grade A1, BS476-4 Grade A;
CE EN12467:2012 Grade A1.

Excellent Characteristic

Incombustibility,
High Bending Strength,
Thermal Insulation,
Fire Resistant,
Sound Insulation,
Moisture-proof,
Shock Resistance,Durability,
Long service life, etc.

Application

3.5~6mm: for Ceiling;
8~15mm: for Interior Partition;
16~20mm: for inside floor with steel structure (space less 350*350mm)

Products Warranty

More than 20 years
Any questions or more information, Pls feel free to contact with us:
Contact person: Yuan Chen