Product Introduction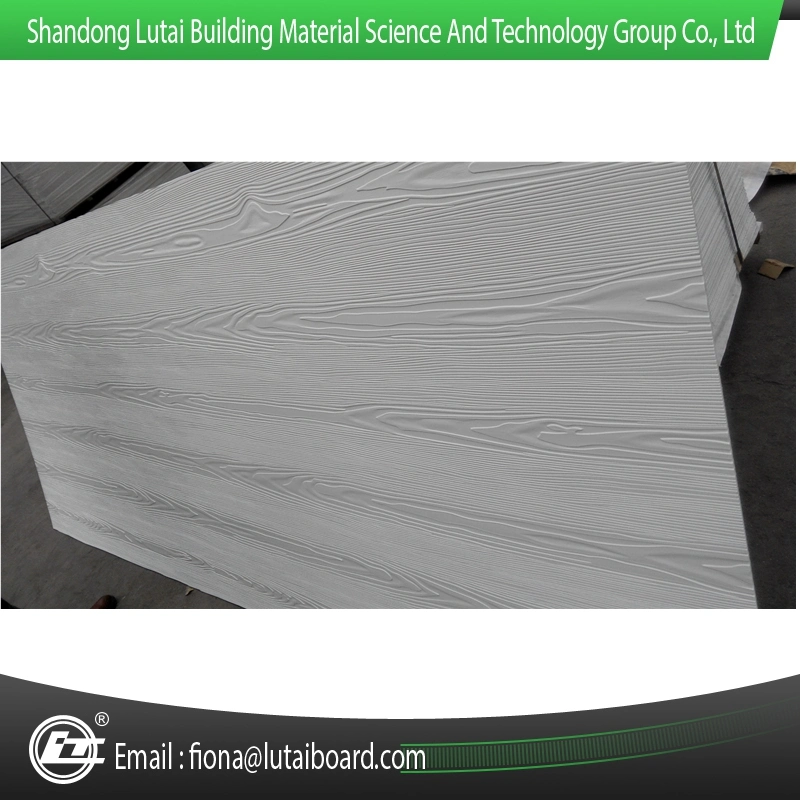 Lutai Brand Wooden Grain Siding Panel adopts the high quality quartz sand,silicate,natural fiber,and a variety of selected mineral.with high temperature and high pressure. The product don't have any radioactivity and and harmful elements.Belongs to new,green and environemental material.The surface with the typical natural cedar wood grain,appearance is natural and beautiful.it absolutely is the one of the best choises as exterior wall building & decoration material.
Product Size & specification:
Thickness:6-12mm
Width:150,200,1200mm
Density: ≥1.3-1.5g/cm3.
Water content: ≤10%.
Water absorption(plain): ≤30%.
Swelling rate: ≤0.25%.
Thermal shrinkage: ≤0.5%.
Anti-bending strength: ≥12MPA.
Water tightness:the reverse side allows showing water mark but not dropping after 24 hours.
Freezing resistance: it doesn't show break and layer after 25 times freeze thawing.
Impact resistance: without continuous crack after one shock.

Product Characteristics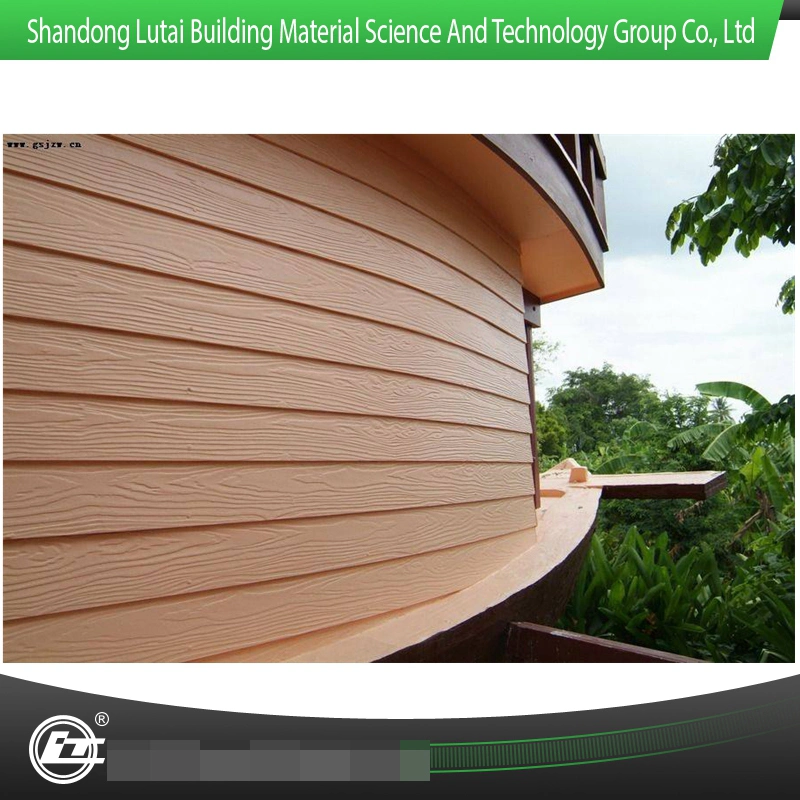 1.Light weight,structural earthquake-resistant
2.Heat insulation
3.Fire- proof for 4 hours,class-A1 incombustibility
4.High strength,anti-bending strength more than 12 MPa
5.Well decoration effect,comfortable living function
6.Green,envioronmental material
7.Fast and simple construction,high efficiency,lower cost
Recommended Applications

1.Exterior wall of Villa,apartmrnt,office building,work shop,school and so on
2.Old building renovation,interior decoration.



Product Comparison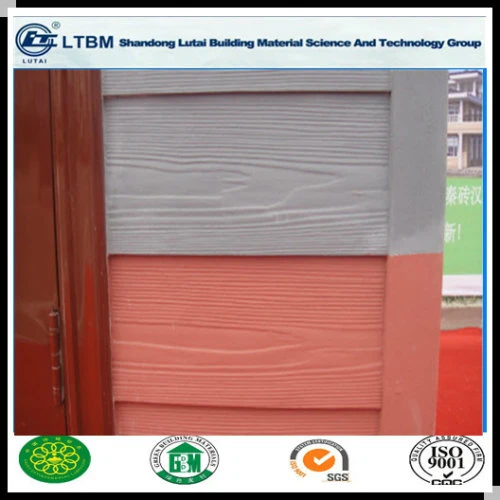 | | | | | |
| --- | --- | --- | --- | --- |
| Item | Fiber cement board | Gypsum Plaster Board | MagnesiumBoard | TKBoard(Glass Fiber Cment Board) |
| Raw Material | Cement ,Quartz Sand,Organic/Inorfil Cellulose Fiber | Gypsum,Paper | Magnesium Oxide,Magnesium Chloride | C-Glass,Short Mineral wool,Low Alkali Portland |
| Anti-Bending Strength(Mpa) | >12 | 4-5 | <12 | 6-8 |
| Fire-proof Rate | A-class incombustible(GB8624-1997) | Non-Flammable | Incombustible | Incombustible |
| Incombustibility(min) | >240 | 60 | 50 | 70 |
| Damp-proof Rate | After wetting, the strengthdrops by 20-40%,recovers by 100% after dryness | Distortion after wetting,beyond retrieve | Distortion after wetting,beyond retrieve | Distortion after wetting,beyond retrieve |
| Use Age | Used for many years | sagging because of absorbing the Moisture in the air,short lifetime | Sagging because of absorbing the Moisture in the air,short lifetime | Distortion after wetting,beyond retrieve, short lifetime |

Product Classification

1.Calcium Silicate Board

2.Fiber Cement Board

3.Wood Grain Extrtior Wall Cladding

4.Colored Cement Board

5.UV Florocarbon Paint Board

6. Printing Ceiling Series

7.Figured Ceiling Series

8 .Acoustic Ceiling Series

9.Paint Free Board

10.100%Non-asbestos Exterior Wall Cladding

11.80#Sanding Exterior Wall Cladding

12.Sandwich Plate


Company Profile

Our factory specializing manufacture fiber cement board,calcium silicate board,dry wall board and UV coating board with low price and good quality.We have been focus on cement board industry for 20 years,have 15 years export experience.Annual production of each board is 250,000 sheets.and CE and SGS standard are accessed.
Project Cases

1.The Bird's Nest Beijing

2.Nigeria airport renovation

3.Ulan Bator College of Finance and economics

4. Logis Hotel Atlantis Dubai.
Contact Me Immediately

Tel:+86-151-6989-9484