Wellyoung MGO tile backer board is a ceramic tile underlayment that is manufactured from magnesium oxide as its primary ingredient rather than portland cement. The construction of this product offers a better environmental alternative and an upgrade to replace gypsum drywall and cement underlayment boards. it is a durable, water-resistant environmentally-friendly product that is suitable for use as a tile backer on countertops and floors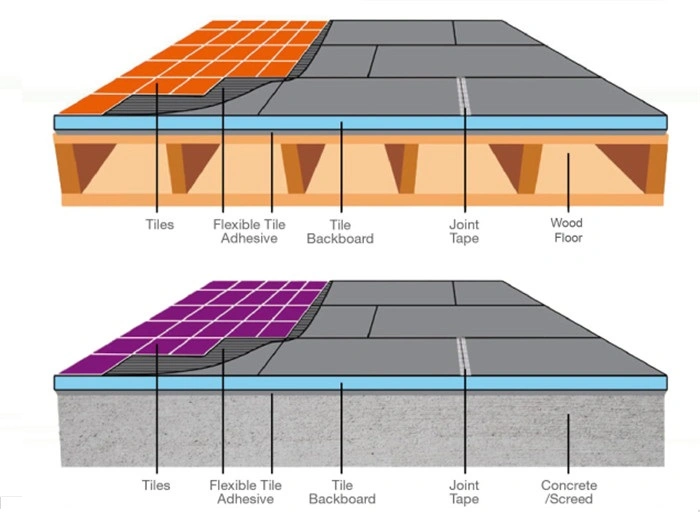 Wellyoung brand MGO BOARD is mainly made of magnesium oxide, magnesium sulphate or magnesium chloride, perlite and wood fiber. As reinforcement, Wellyoung is using the high quality alkaline glass fiber mesh in the boards. Production takes place through a process, where water is added to the material and the curing takes place naturally without heat supply or other processing. This production ensures minimal energy consumption and a very low impact on the environment.
Specifications
Density
950-1100kgs/m3
Fire rating
Grade A(GB8624)
Incombustible at 800dge, no flame at 1200deg
Bending Strength
e<6 >25Mpa
6mm≤e≤10mm >16Mpa
e>10 >12Mpa
Chlorine content
<0.3%
Water content
<8%
Anti-Halogenation
Condensated water and halogenation is invisiable
Eco-friendly
100% non asbestos
Shrinkage rate
<0.3%
Swelling rate
<0.6%
Thermal conductivity
0.132W/m k
Put outforce of nails

e<6 >12N/M

6mm≤e≤10mm >20N/MM
e>10 >15N/MM
Benefits & Advantages
MgO Board is fire resistant, it has a "zero" flame spread and smoke developed rating.
MgO Board is water resistant. When submerged completely in water for extended periods of time, it has no dimensional changes.
MgO Board is mould and mildew resistant.
MgO Board will save on labour and material costs and therefore also save on the overall time of projects.
MgO Board is made of a mineral product and will therefore reduce allergies and will be conducive to cleaner homes, offices and other environments.
MgO Board has no chemicals in its formula and some of the ingredients are found in vitamins and minerals we take everyday.
MgO Board has good performance on acoustic.
MgO Board has good performance on thermal insulation.
MgO Board is a eco-friendly and green building material.
MgO Board is 100% recyclable.
MgO Board has good weatherability characteristics. It has been subject to some of the toughest testing being conducted on building materials today and has passed with good results.
MgO Board is quite stable. When subjected to temperature changes it does not expand or contract much.
MgO Board is impervious to insects including termites and sugar ants, as it is inedible.
MgO Board is an easy-to-install product.
MgO Board has excellent strength characteristics.
MgO Board is non-toxic, free of carcigens and contains no silica.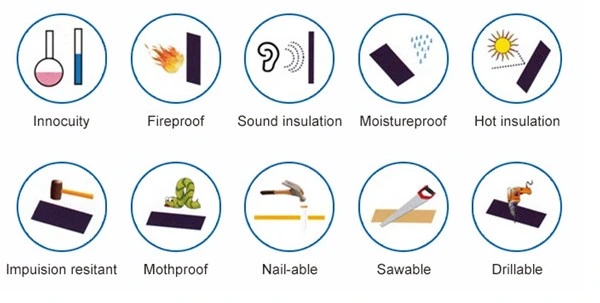 Comparison to other boards
Attributes

MgO board
Gypsum board
Plywood / OSB
Cement board

Environmentally

"Green" and Non-Toxic

Yes
No
No
No
Recyclable
Yes
No
No
No
Fire Resistant / Non-combustible
Yes
No
No
Yes
Water & Moisture resistant
Yes
No
No
Yes
Mould and Mildew Free
Yes
No
No
Yes
Insect Resistant
Yes
No
No
Yes
Cut / Saw - No special Tools
Yes
Yes
Yes
No
Wall Paper Over
Yes
Yes
No
No
Tile backer
Yes
No
No
Yes
Insulation Sound and Heat
Yes
No
No
Yes
Strong and Durable
Yes
No
Yes
Yes
Light Weight
Yes
Yes
No
No
Fastener Strength
Excellent
Poor
Excellent
Poor
Applications:
It is a ideal backer board for tubs, showers, floors, kitchens, fireplace surrounds. it also can be used outside such as soffit cladding, as an exterior sheathing behind stucco applications when structural strength is not required for the exterior sheathing, as an interior or exterior skin for SIPs, in homes where breathable walls are desired, and as a mold resistant and flame rated paneling in mobile and manufactured homes.
Packaging & Shipping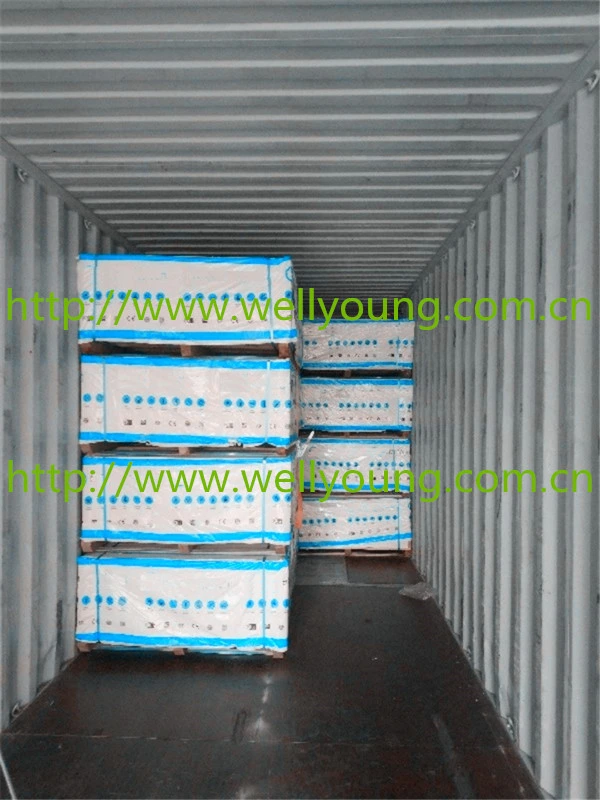 Certifications

Exhibition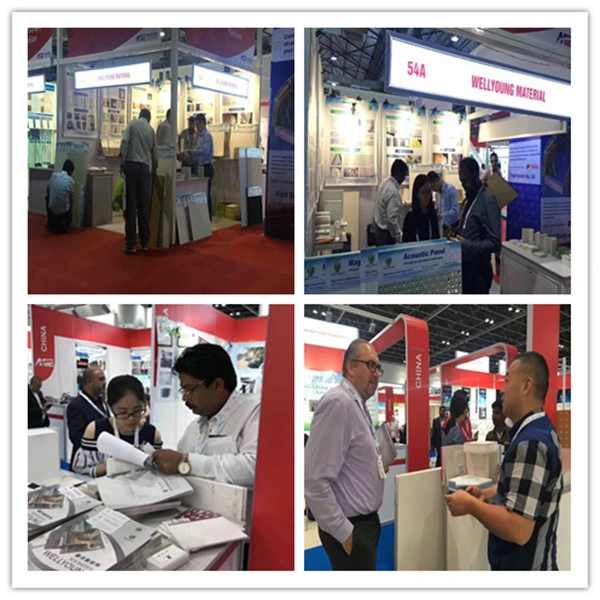 Company Information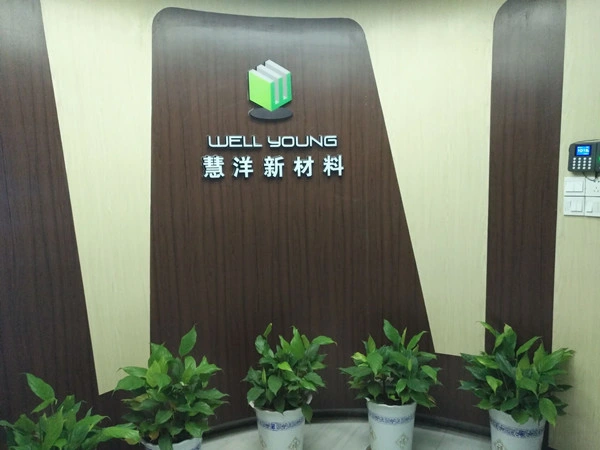 Zhangjiagang Wellyoung Materail Co. Ltd is a professional manufacturer of Magnesium Oxide board (also called Magnesium Sulfate board, MgO board) and other related products in China. Our products have included Magnesium Oxide board, PVC laminated MgO ceiling tiles, HPL laminated MgO board, Decorative acoustic MgO panels, MgO SIPs and so on.
Wellyoung has focused on manufacturing MgO boards for more than 15 years, and our factory are having the Intertek factory Audit every three months, which means the good and stable quality boards are always guaranteed from Wellyoung factory. Wellyoung always put the quality in the first place, and aims to make all our customers satisfied with our boards. Besides the normal factory quality control, Wellyoung also did a lot of tests on our own boards, which are based on different standards, such as TUV, Intertek, ZUS and so on. Right now, Wellyoung boards have been exported to more than 70 countries or areas in the world, and have enjoyed a very good reputation in the market.
Wellyoung has a very good sales and after-sales team, and they are very professional and responsible, and will be always full of passion and vitality to serve you in any time. Any questions or inquiries about our products, be free to contact me.