Why choose Olar Fiber Cement Siding
Model name :Fiber cement Deepwond Siding Board
Deepwond Siding is made up of 100% Non-Asbestos Calcium Silicate Board or Fiber Cement Board with concave-convex of typical and natural wood grain on the surface which makes it much natural and beautiful.
6mm and 7.5mm
is used for I
nternal wall
7.5mm and 9mm
is used for E
xternal wall

a. Main Characteristics:
1.Lightweight;
2.High strength;
3.Fire-proof;
4.Damp-proof;
5.Thermal insulation;
6.Sound absorption;
7.Environmenttal protection;
8.Long lifespan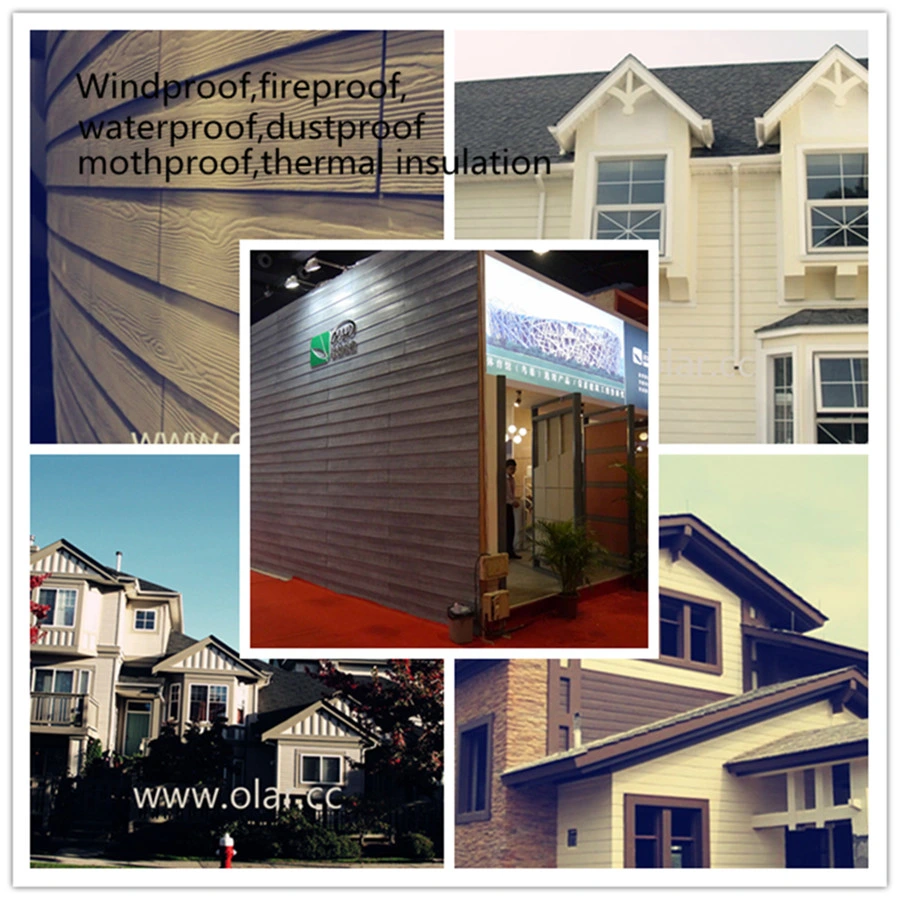 While you should consider the thermal insulation of the Cladding, we can put the thermal insulation material into the gap of the backside for Deepwond Siding. For example, Rock Wool in the density of >80kg/m3. The distance between the back of the panel and thermal insulation material should be larger than 30mm.
c.Application:
Interior and Exterior siding of high-end civil villas, multi-storey residences and other artistic garden constructions.
c. Technical Specification:
Deepwond Siding
Specification
Standard Specification: 200*2440/3000*6/7.5/9MM (other Width is available)
Tolerance:Length/Width: ±3mm;
Thickness: ±1.0mm;
Diagonal difference: ≤4mm
Appearance
Surface: Wood-grain/Wooden texture
Color: Ivory (original color),
Coating: Surface with different color coating
Type of Texture: Sapeli200*2440mm;
Red cherry200*2440/3000mm;
Guest-greeting 200*3000mm;
Physical Property
Density: 1250-1350KG/M 3
Bending Strength(DRY): 9~16MPa;
Moisture Movement: ≤ 0.25%
Water Absorption: ≤ 35%
Moisture Content: ≤10%(Under EMS condition)
Thermal Conductivity: ≤ 0.25w/(m@k)
Non-combustibility: GB 8624-2006 Grade A1
Water impermeability: Traces of moisture appeared on the under surface of the sheet, but no formation of drops of water on the underside of the sheetafter 24 hours.
Freeze-thaw: Not have cracking and layering after freeze-thaw cycles 25 times.
Excellent Characteristic
High Bending Strength,
In-combustibility,
Sound Insulation,
Waterproof,
Moisture-proof,
Thermal Insulation,
Shock Resistance,
Durability,
Long service life, etc.
Application
6mm: for Internal Decoration;
7.5/9mm: for External Low rise and High rise Siding, Cladding or Facade.
Products Warranty
More than 20 years



3.Package:
1.Hold by Pallet or without Pallet;
2.Bond with plastic belt;
3.Fasten around the corners;

4.Trade term:

1. Payment: T/T or L/C at sight;
2 .Lead time: 25-30 Working days;
3. Shipping freight are quoted under your requests;
4. Shipping port: Foshan (Jiujiang or Gaoming ) port, Mainland China;
5. Discounts: based on the order quantity.

5.Contact information:
Contact person:Christina Lee (Export Manager )



6.Company profile :

Foshan Olar board Co.,Ltd. is a manufacturer. It is established in 2005, located in the southern side of He'he Avenue, Mingcheng, Gaoming, Foshan, Guangdong, China.
The products of Olar have taken 90% domestic market share. What is more, they have been delivered in large quantily to many European countries like Italy, Sweden, Norway, Russia, UK, Spain, Poland and many other countries in Southeast Asia and Middle East
The reliable quality and reasonable price of the products have earned us recognition and well favor from the customers in both domestic and overseas market.
a. Size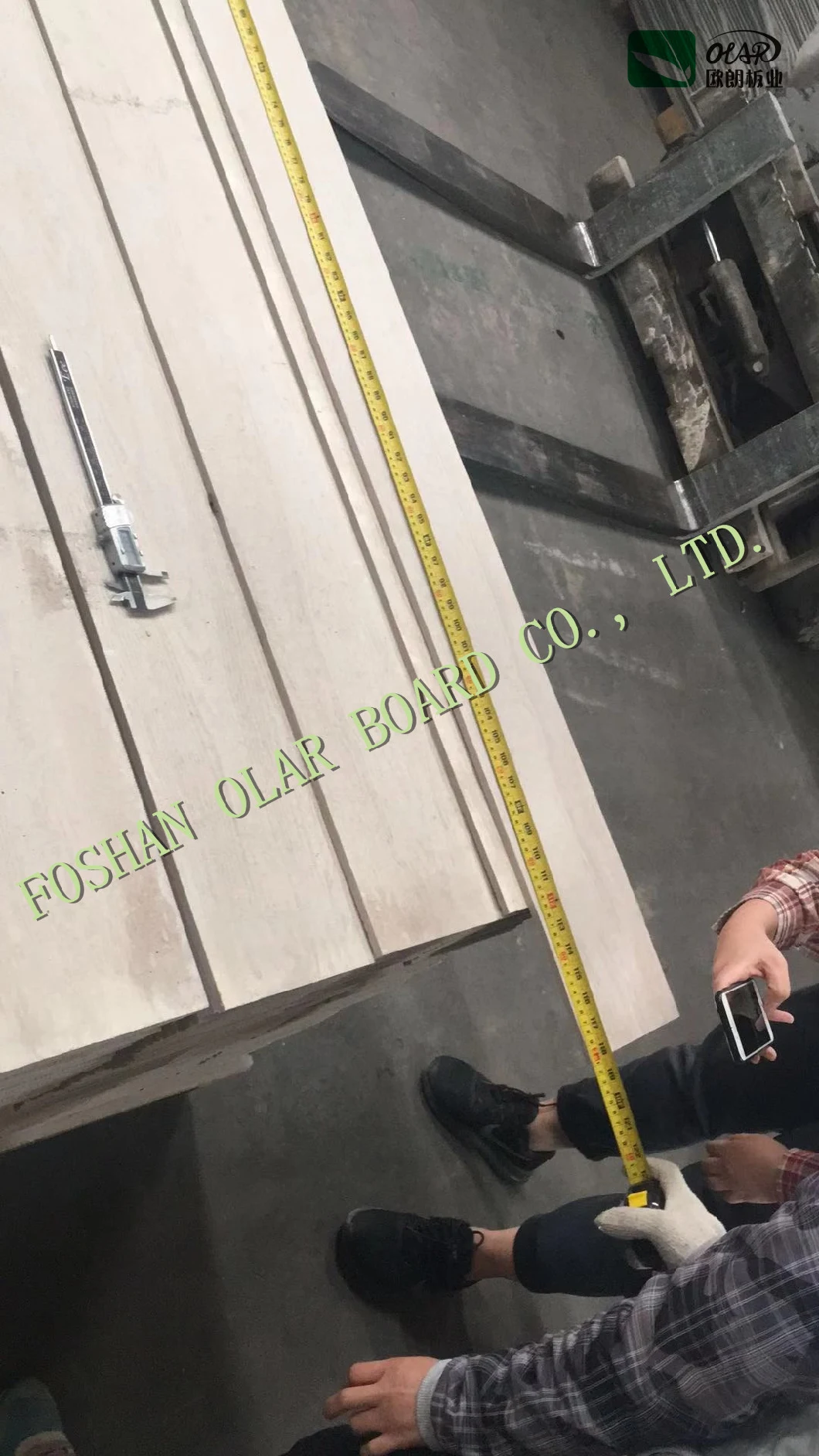 b. QC: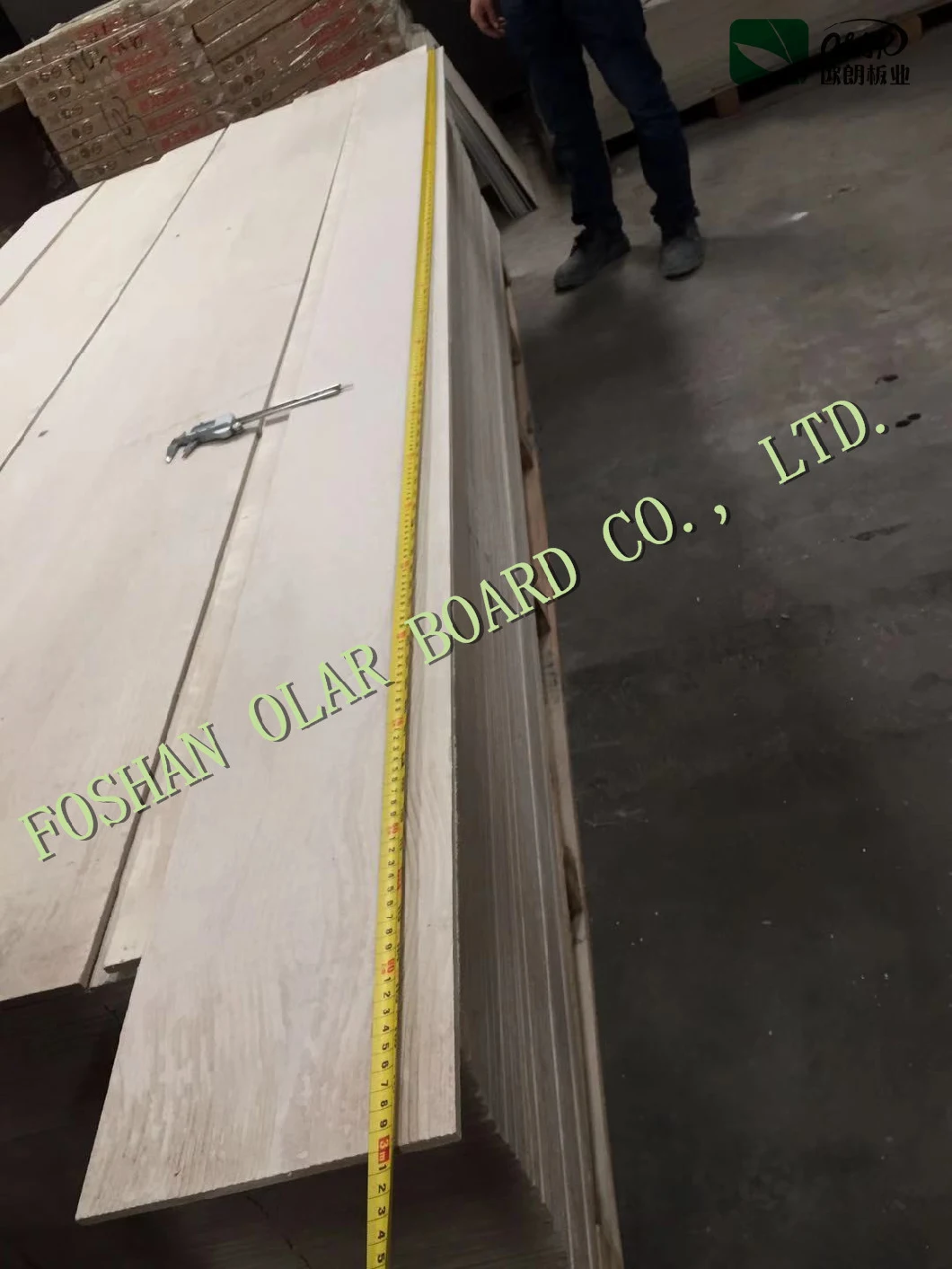 c. Stock: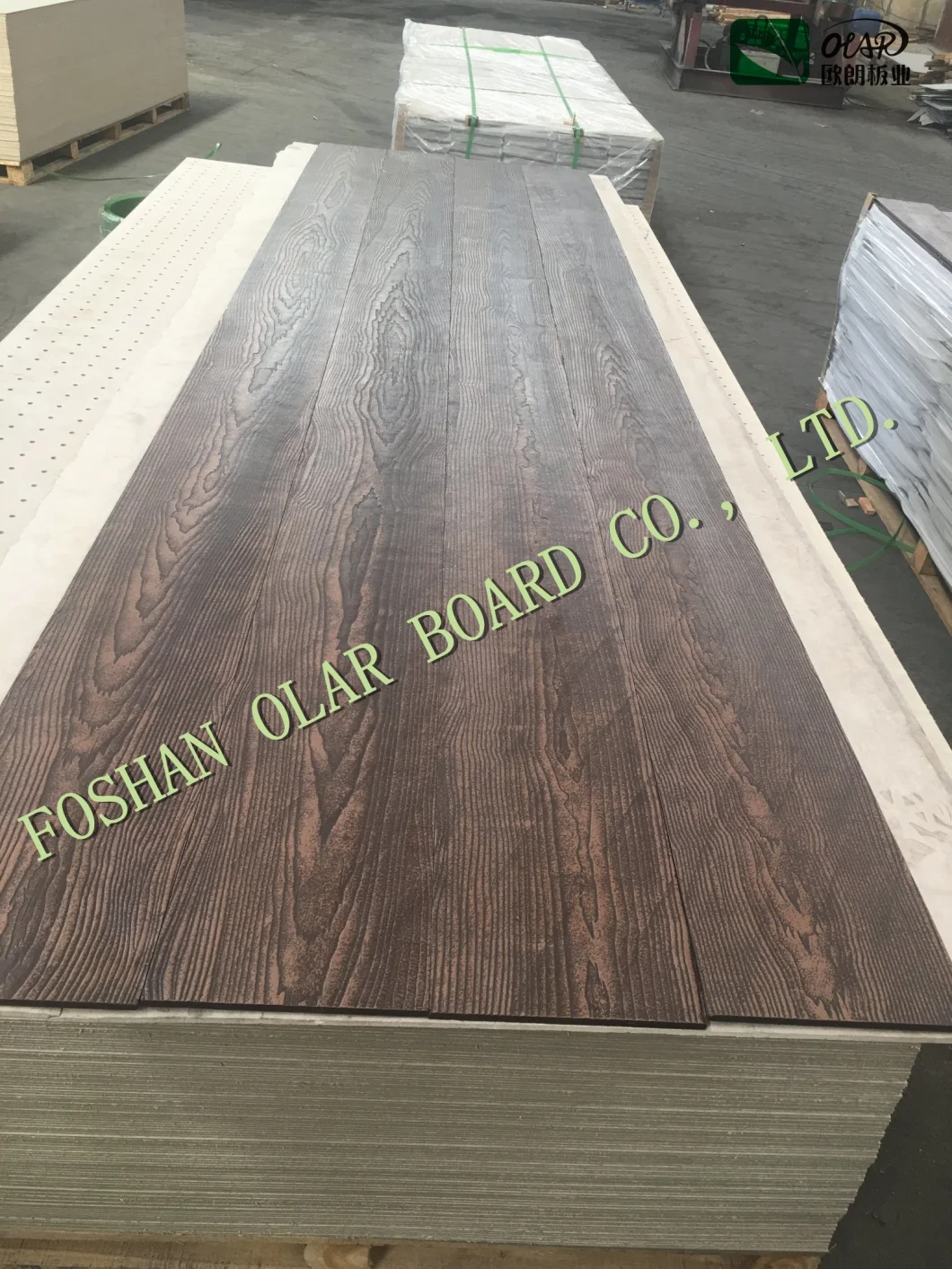 d. Packing: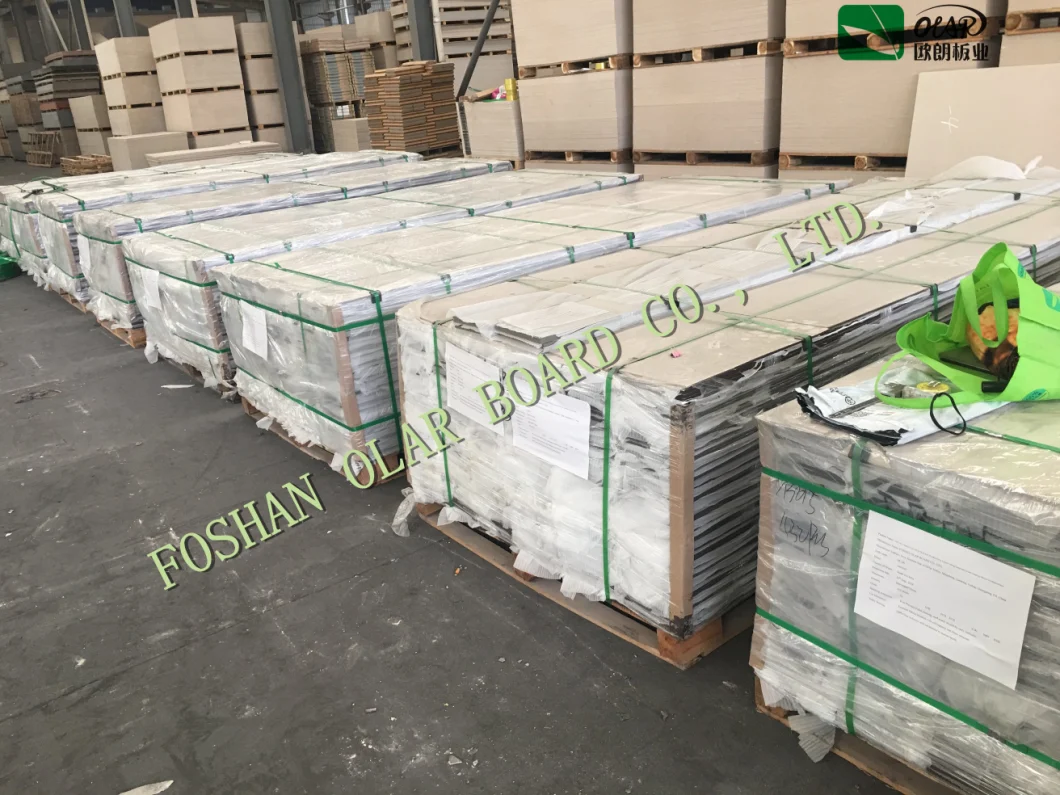 e. Loading: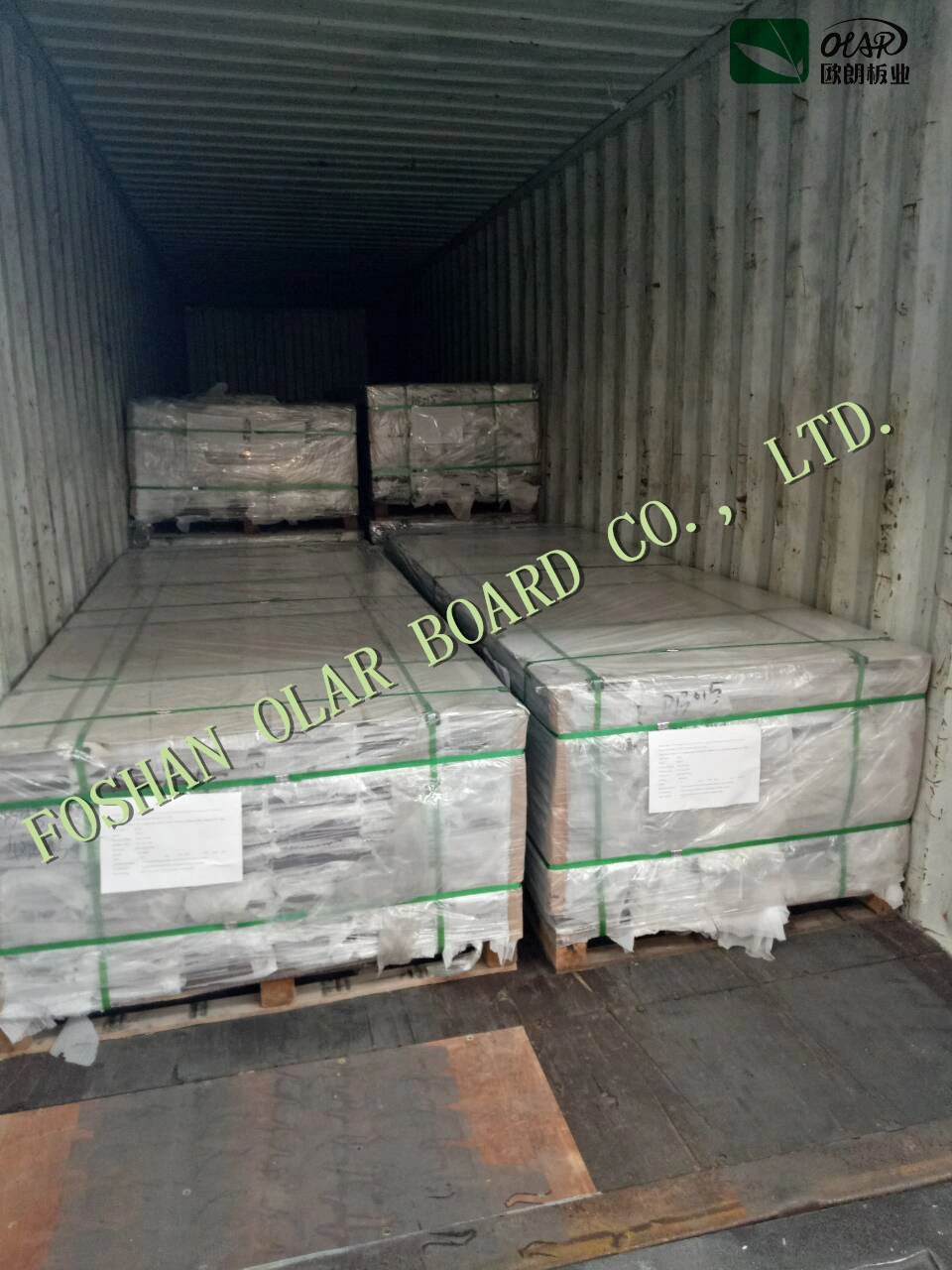 f. Projects reference: